nanoloop two
Nanoloop two is a sequencer / synthesizer cart for
Game Boy Advance
(GBA, GBA SP, DS and DS lite).

example track
Sorrowsong
by Anthony Schmitt
availability
nanoloop online shop
Nanoloop 2 is also built into
Analogue Pocket
.
software
Current software version is 2.8.
Specifications
Manual
Demo ROM
(for use with emulator or flashcart)
Updates
hardware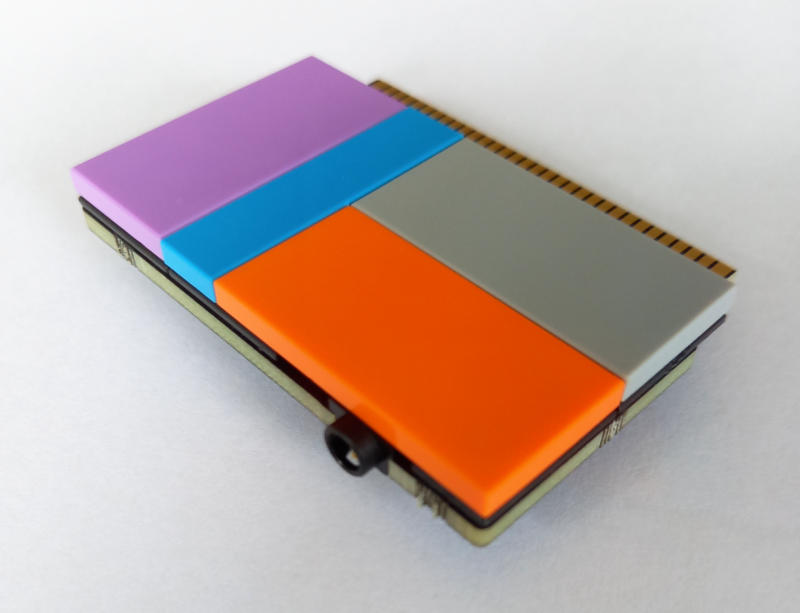 sync port
Nanoloop two can send and receive sync signals via the cart's built-in mini jack port with a standard 3.5mm audio cable. Since the Game Boy's link port is not involved, sync is also possible on devices without link port such as Game Boy Micro and DS / DS lite.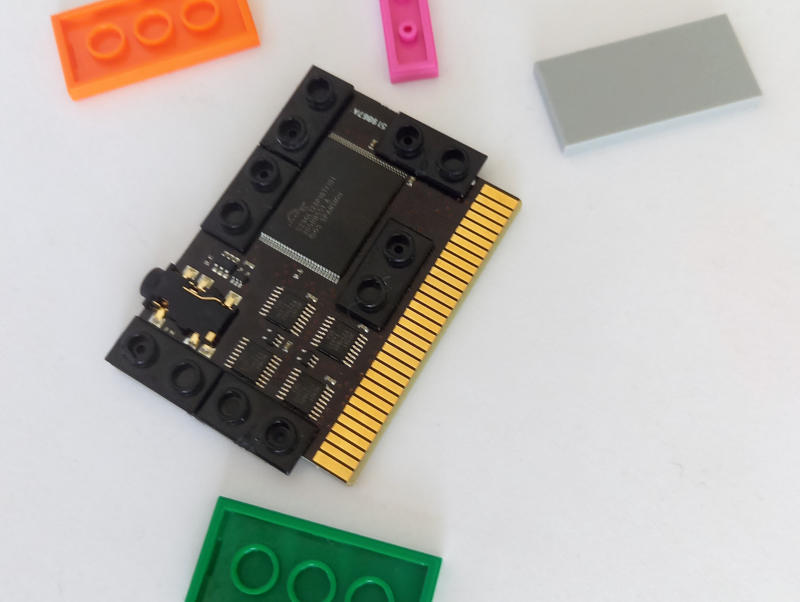 brick tiles
The cart is covered with standard 8mm grid plastic tiles in random colors that can easily be replaced with compatible parts such as LEGO®, BlueBrixx etc.
memory
Nanoloop two saves data in flash memory, there is no cart battery.
compatibility
Nanoloop two works on all GBA-compatible Game Boy models (GBA, GBA SP, GB micro, DS, DS lite) and Analogue Pocket.
It does
not
work on other GBA clones such as Revo K101.
accessories
sync and data transfer
video
JDDJ3J performing with nanoloop 2.5 at Blip Festival Tokyo 2011
Henry Homesweet - Lo-Bit Bassment #7
(c) 1998-2023 Oliver Wittchow
"Game Boy" and "Game Boy Advance" are registered trade marks of Nintendo
Nintendo has not licensed, endorsed or approved of nanoloop.